To create social change in Austria, we have visited Belgium, Italy and Austria.
In 2016 and -17 the Hotdog stand cooperated with SOS Børnebyer Austria to help unaccompanied refugee children, who had come to Austria from Syria and other countries. These were minors, who had fled without parents or any next of kin – they were helpless, unprotected and lost.
In 2015 about 8.500 unaccompanied and minor refugees were registered in Austria. In 2016 the number was 3.900.
In 2017 about 300 of these people lived in a SOS Børneby.
The ambition of SOS Børnebyer Austria is to give these children a SOS-family and to integrate them in the local community.
In the sommer of 2017 World's most travelled Hotdog stand visited two SOS Børnebyer in Austria and gave the children a grand an unique experience – a day with coziness and hotdogs, and drawing and dreaming of a better future.
In addition to this, Pølle Racing Team has driven to raise money during the year of 2017.
In total 38.970 DKK was raised and transferred to SOS-Børnebyer Austria.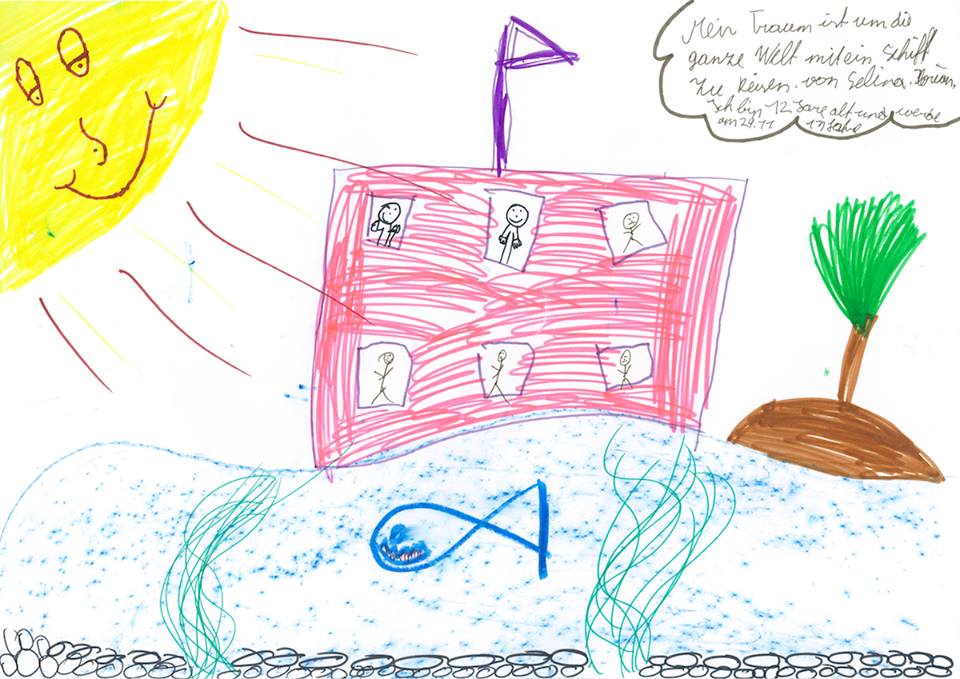 Update 2018
The donation for SOS Børnebyer Austria has been used to create options for the unaccompanied children and youths, who have fled from their home country. Our donation has, among others, helped Ali Reza Rajabi, who came to Austria in 2015. Since then he has completed a technical education and started an apprenticeship as a mechanic. A big problem for Ali was, that his new workplace was placed in a small local area with poor access to public transportation. Therefore a part of our donation was used to pay for Ali's driver's license, so that he would be able to go to work.
In September 2018 the three boys Alisina Rahmini, Naser Haramini and Esmat Ali Mohammad started higher technical education in Wiener Neustadt, Austria. Our donation for SOS Børnebyer provides these boys the necessary funds for starting in school. The education takes 5 years and it gives them a bright future with many different opportunities. 
Digital game
In June 2015 the first digital game called Hotdog Heroes, was launched. It's based on the story of World's most travelled Hotdog stand. It can be downloaded for smartphones and iPads and is available in Google Play and AppStore. The game is developed in cooporation with Center for Læring in Aarhus Commune and it focusses on the understanding of the outside world, change and the concept of making dreams come true.
Down below is a radio spot, that promotes the game in Danish.