CNN, Australian Prime Minister and Hotdog Woman
In the very same article.
I had to relate to a huge hotdog case in Australia to the German media Spiegel Online. The case is about whether raw onion is to be put underneath the sausage for safety reasons.
Seeing that Denmark is thought to be the home country of the hotdog and Pølle has travelled around the world, I were interviewed on my view of the debate.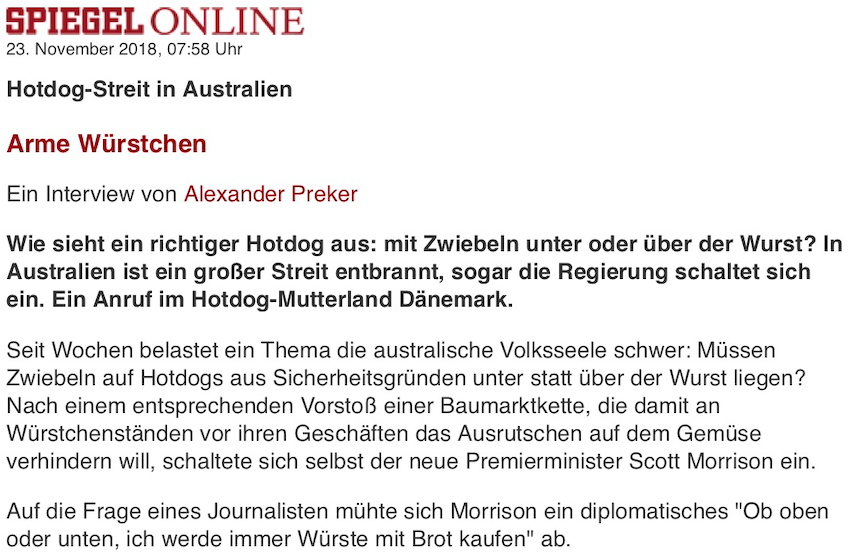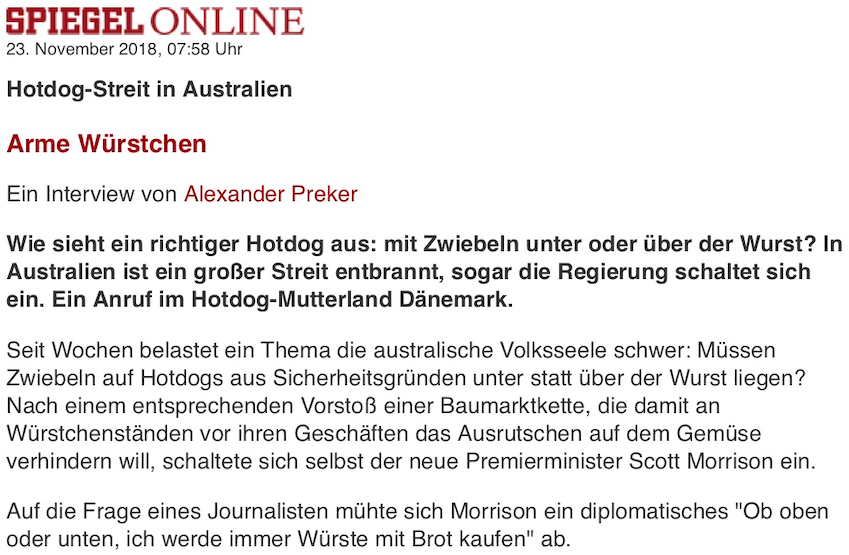 It's all going splendid. Hotdogs are handed over the counter for happy skiers on the pist in Canazei. Many people arrive practically drooling with Christmas lights in their eyes. A DANISH HOTDOG in the middle of the pist. That is in fact huge.
Pølle is on a skiing holiday in Italy to support Mathilde, a girl with brain damage, as I, Hotdog Woman, suddenly am surrounded by two officers on snow scooters, two on skies and two in a jeep. The local police inspector is standing with a hotdog in one hand and his phone in the other. He has called for backup.
We are seen to the police station and detained for 2,5 hours, after which I receive a fine of 65,564 EURO. Today I am still happy to have Martin Jørgensen as a supporter, who puts his Italian lawyer on the case. I end up with a fine of 2,250 EURO. Despite the fact that we were granted permission by the chief who owns the pist we're on. The fine was for not having Italian labels on the Cocios.
USA - the country of opportunities
Perhaps not? In order to drive across USA we need a car and a trailer. We figure that we'll just rent these in New York, when we arrive. Because we are going to the country of opportunities. Nevertheless it turns out to be quite a challenge. We are able to rent both a car and a trailer but it would seem that we aren't allowed to put them together, as the insurance doesn't cover.
After several days of searching – and a great deal of cold sweat – I find the nicest man, who origins from Denmark and has lived in USA for about 30 years. He agrees to let me buy a car in his name and rent a trailer, which means that we're covered by his insurance. Our only opportunity.
By a hair's breadth we make it and travel west with Pølle attached. A small issue is though that Pølle is too wide to fit onto the trailer. Hotdog Agent Søren therefore makes a type of "rolling board system" out of waste wood, because when Pølle has to go on the trailer, its wheels must be taken off.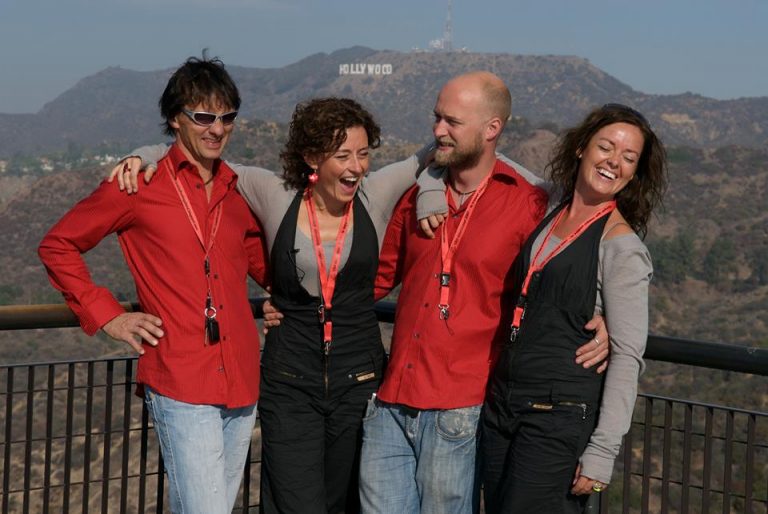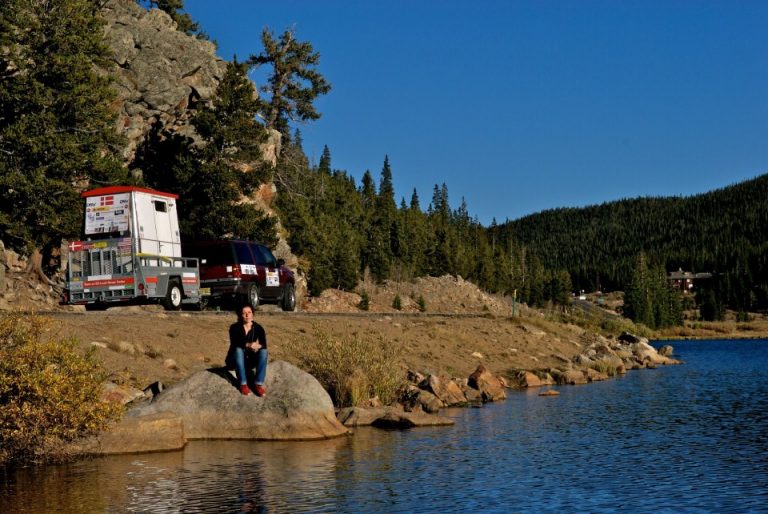 I also want to make a difference
How lovely she is and perfect to share;-)
She's one of the many children we met in Cape Town, South Africa, when we visited the city during the World Championship in soccer in 2010.
We're at Auburn House School in Cape Town and a former football hero from South Afrika volunteered as Hotdog Agent.
We danced the official football dance, ate a lot of hotdogs and talked about social change with the children.