The purpose of Pølle Racing Team is to raise funds for social change and create awareness of World's most travelled Hotdog stand's activities.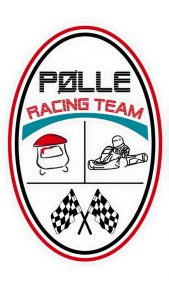 Team Sponsors:
RacingRoom and Kjær Sommerfeldt
Drivers:
The Mens Team: Martin Jørgensen, Steffen Rasmussen, Thomas Helveg, Jesper Grønkjær, Tom Kristensen, Mads R. Thomsen, Mark F. Kamstrup, Jannik Nielsen, Jesper Nyvang Pedersen, Marcus Mose and Victor Conrad Spliid Jensen.
The Womens Team:  Emma Weinreich, Line Sønderskov, Regina Grynnerup and Isabella Nadia Kjeldberg.
Team Manager:
Claudio Amdisen
Pit Chief:
John Amdisen
Team Owner:
Fanny Posselt
CO2 countervailing:
To compensate for the release of CO2 World's most travelled Hotdog stand has secured 3005 m2 of rainforest in Rio San Juan, Nicaragua. 3005 m2 of rainforest would release the amount of 195 tons of CO2 if it was cut down. In comparison an average Dane releases 10 tons of CO2 a year.
As a company you have the opportunity to become a Team Sponsor. When you (as a company) are a Team Sponsor you can enjoy a number of benefits. Simply speaking, it's all about exposure of your company, your participation in races along with a bunch of other companies and professional drivers and helping to make a difference.
Do you want to know more? Contact Team Manager Claudio Amdisen and receive a noncommittal offer.
31 21 55 30 / ca@fannyposselt.dk