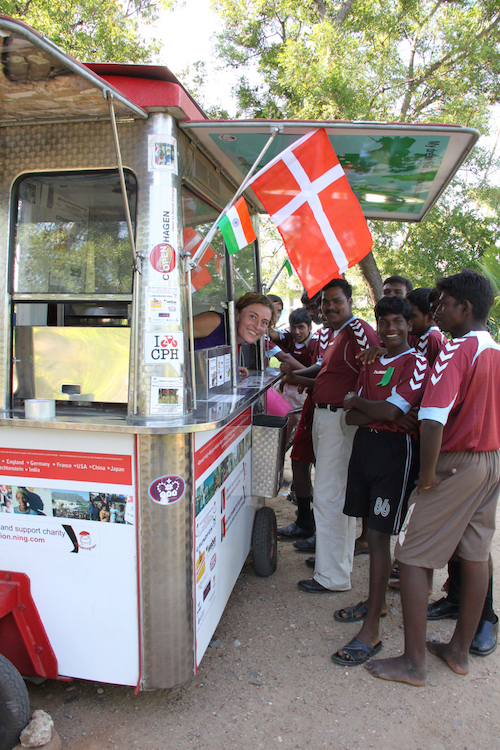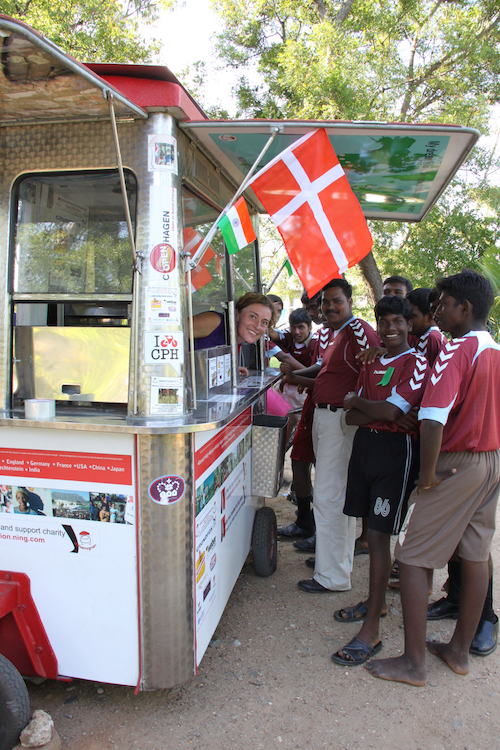 Fanny Posselt is a social entrepreneur and with World's most travelled Hotdog stand she has handed out approximately 61.731 hotdogs for free in 19 countries on 5 continents.
The purpose is to create positive social change to exposed children and their families in the whole world. During its travels, the Hotdog stand attracts attention to matters, that make a difference and at the same time it collects money to support them.
Through their meetings with Fanny, more than 100.000 people from the whole world has been inspired to help others and have co-invested in social change.
There has been raised about 2.000.000 DKK from collections and private funds of the many different projects.
More than 5.000.000 DKK from Cool Dog partnerships has been used to run the Hotdog stands' work and to create focus on the matters through events and media coverage.
Besides this, there is a great deal of volunteers' time and commitment.